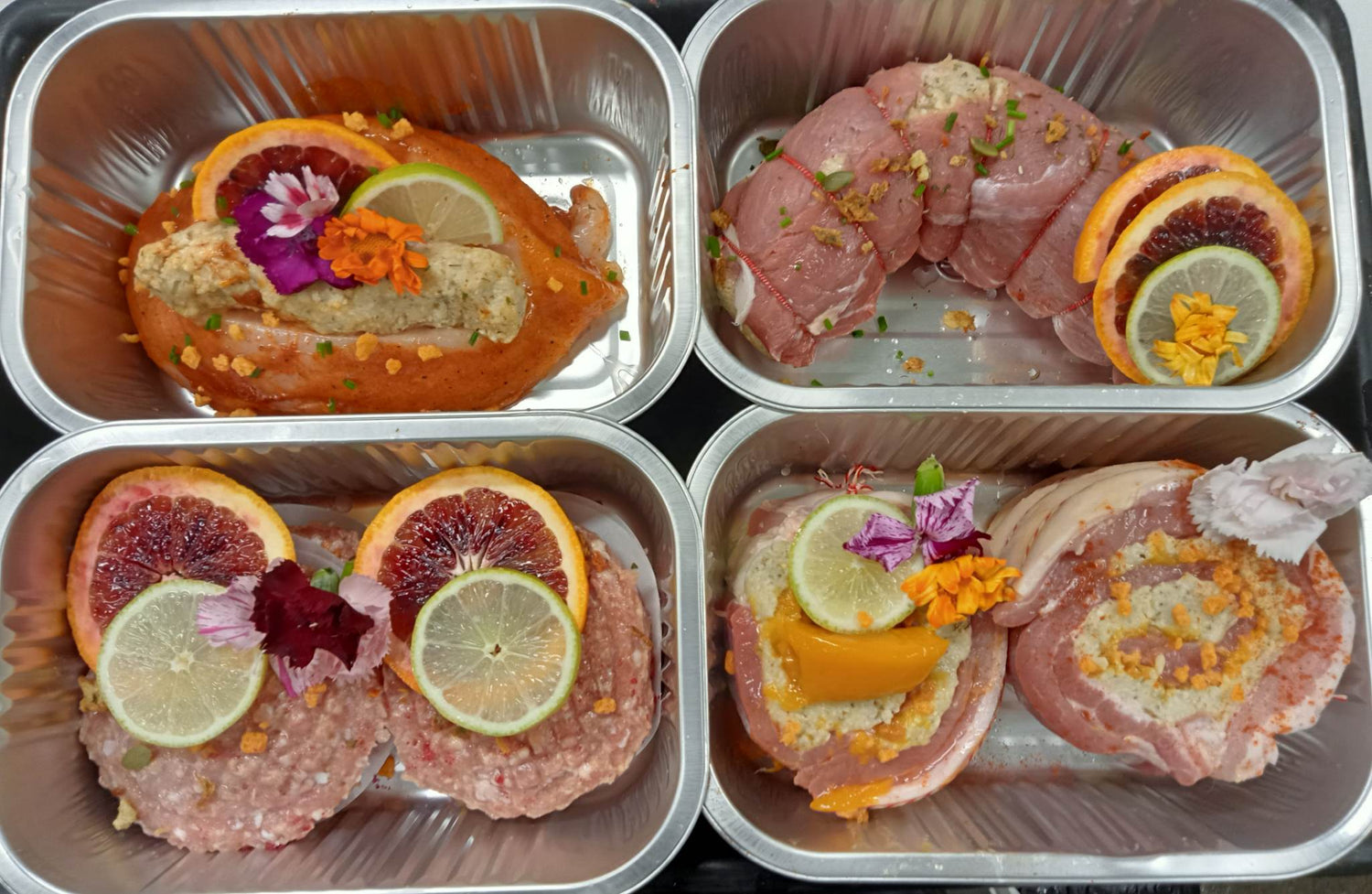 Meat Raffle Fridays
Every Friday we host a meat raffle at 6pm. One of our bartenders, Jayson, is also a butcher at New World Wānaka. He uses RxR beer to make the meat trays every week different and unique! We always have two winners, the first gets to pick which two trays they would like as a bonus perk.
The beneficiary of the raffle changes to a new non-profit each month so we can share the fun with our whole community. The raffle tickets are $5 and can be purchased at any time we are open the week leading up to the draw, however you must be present to win at 6pm on the Friday.
If you are a local non-profit and would like to be a future beneficiary, please fill out the contact us form below.
Our Beneficiaries
September Beneficiary - Wānaka Wasterbusters ReAction

Wānaka Wastebusters joined the ReAction Collective in 2022 to extend the life of retired uniforms from RealNZ's rebranding. This is the first time Re-Action has been activated in Aotearoa New Zealand and through this project, Wastebusters' has rescued more than 200 retired RealNZ uniforms, revived them through rebranding, and prepared them for a new life of adventure.

August Beneficiary - Love Wānaka

Love Wānaka is a community fund that exists so that visitors to our rohe (region), and the businesses connecting them, can play an active role in the protection and regeneration of this place.

July Beneficiary - Wao

Wao is a collective dedicated to a regenerative future.

Helping inspire, educate and enable communities to live in balance within a thriving, diverse ecosystem.

June Beneficiary - Mint Charitable Trust

Mint Charitable Trust supports those in Upper Clutha Area with intellectual disabilities to have a voice and be included in their community.

May Beneficiary - Wānaka Search and Rescue

Providing Search and Rescue support for the lost, missing and injured.

April Beneficiary - Wānaka Community Workshop

Wānaka Community Workshop was developed in 2020 as an inclusive community resource where people can access the tools, materials, learning and physical space necessary for building and repair projects, without having to purchase or rent their own.

March Beneficiary - Food for Love

Food for Love provides a home-cooked meal to a family or individual that needs that little bit of help.